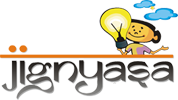 Jignyasa
Jignyasa - 2019 is only possible through the support and participation of those who believe that every child has a creative potential waiting to be discovered and that we too can be part of that journey by creating opportunities for that potential to be realized.
So, we invite you to be a part of Jignyasa- 2015, the success of this event is credited largely to our supporters and donors who extend their financial support towards this effort. The funds raised will be utilized for Jignyasa-2015 and for Young Instructor Leaders (YIL)- A program that seeks to nurture Young Leaders in rural schools and encourage peer group learning.

The vision is to create an integrated and sustainable YIL Program through which the community will receive the next generation of young leaders who can become advocates of change in their respective schools.


Donation - Contact Person
Mr. Guru B Madnalli
Project officer
Mobile : +91 - 8050849586
E-mail : gmadnalli@agastya.org

Donation - Contact Person
Mr. Adinath K Ranagatti
Area Lead
Mobile : +91 - 9901168754
E-mail : adinath@agastya.org

Expression of interest
Kindly make the
donations in the name of Agastya International Foundation - Account Number : 62203014025
All the donations are tax exempted under 80G of Income Tax Act of Govt. of India.




On receiving an expression of interest, our project officers will contact you.

For any assistance please feel free to contact
MORE INFO.